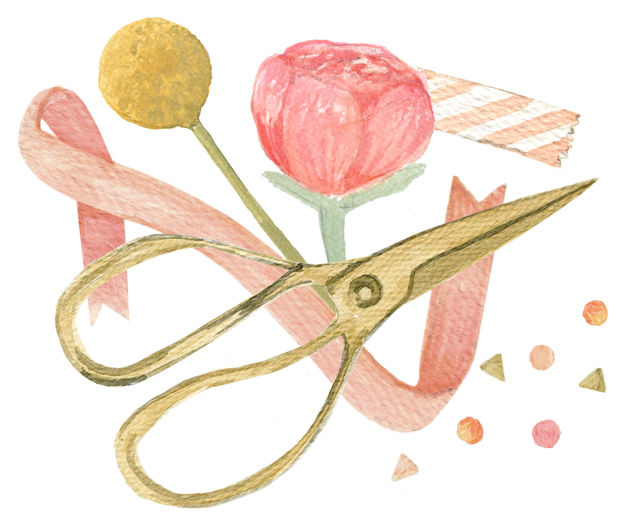 We created Reveriemade out of a passion for love and celebration, and a penchant for the small details that work together to create big memories.  Our mission is to create beautiful, joyful weddings and environments, but more importantly, to encourage the love and relationships that will create memories in these spaces.  We believe hospitality is the foundation of every successful soiree, and that there can never, ever be enough surprises or dessert.
Kristin Polhemus

Owner + Creative Director

Once upon a time, girl met party.  This love affair happened at the mere age of four, and by the time my friends were playing hopscotch outside, I was drawing art renderings of theater and event spaces.  A life in New England and an education in Manhattan later, my creativity, hospitality and industrious attitude came together to create a collection of harmoniously planned, truly memorable events.  Whether I'm sketching out ideas for your tablescape or hand-selecting your bouquet blooms at the flower market, I help to curate every little detail of your celebration.  And at the end of the night, when you've said your goodbyes, had just enough cake, and your dancing feet are hurting something fierce, I'm right there with you to wish you a happily ever after.  It's a joy of a ride, and I can't wait to get started with you.

Adam Polhemus

Owner + Director of Phenomenal

My love affair with events didn't start with a party, but with a girl.  My wife, Kristin, to be exact.  Her passion for events is contagious, and I am honored to be a part of every single one of them.  I am an advocate for the well-dressed groom, a great craft beer, and an even better honeymoon.  I believe in love, liberty, and the pursuit of bacon.  I own more bowties than I should.  I use the word 'phenomenal' more than I should.  And I wouldn't have it any other way.  The groom is often overlooked in the planning and design process, and it's my mission to make the wedding as memorable and personalized for you as it is for your bride.  I'll be tying your windsor knot the morning of your wedding day, pinning your boutonierre just right, and coming to the rescue when your groomsman forgets his dress socks.  I'm your wingman, and I can't wait to meet you.